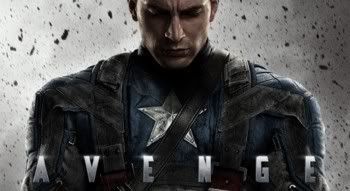 After being deemed unfit for military service in World War II, Steve Rogers volunteers for a top secret research project. Through this, he became a recipient of the "Super Soldier Serum" which turned him into the living symbol of freedom, Captain America.
Left for dead while frozen in ice, the star spangled hero with an indestructible shield awoke years later to continue hid battle for liberty.
Catch Chris Evans, Hugo Weaving and Samuel Jackson in this Marvel Comics action packed adventure flick by Joe Johnston.
Wow, I can't wait to see this movie, only a few heroes and we are of to Avengers. Let's see now, we have Hulk, Iron Man, Thor and now Capt. So now a movie of Ant man and the Wasp maybe is coming? Well if not, these 4 heroes together will be a huge movie for the upcoming Avengers.
But for now, lets just see Captain America: The First Avengers (3d) screens in advance on July 26, 11:59 PM at SM Davao Digital Cinema. Tickets are now available at SM Ticket booth and at www.smcinema.com
For inquiries, please call 297-6998 local 122.