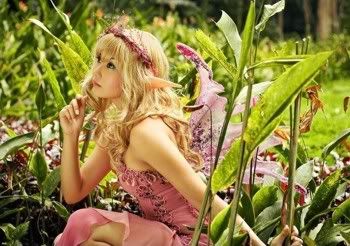 Alodia Gosiengfiao, the cosplay goddess herself will be at SM City Davao Event Centre on July 31, 2011, during the Cosplay Fashion Walk. I'm already checking my schedules so I will be available on that day. I hope my trusty Digi Cam will be enough to capture photos of her, because I'm sure the place will be full.
Also in the Event Centre will be the
Cyber Expo
, which is set to be there for 3 days, starting from July 29-31. Catch hard core battle of teams from all over Mindanao for cash and pride at the DOTA Challenge (GODLIKE!!!!!). BLINQUE TechXtreme will also showcase the best hardware and PC installations in the region while Intel returns with more in house tournaments with Street Fighter VI on top of the list. Participants get a shot at defeating the elite DCWired teams in various games and get instant cash prizes at the DCW Open Challenge. For more info please visit
e2-events.com
.
See you all at SM guys and gals.