While in Camiguin and enjoying the sites there, I also began hunting for some animals to shoot with my cam. Though my camera is not that powerful compare to the almighty SLR camera that professional photographers have. I just want to test my cam capabilities and limits hehehe. So here I am in Camiguin with my wife and her officemates. While they where busy enjoying the sites, and after taking photos of the place, i began searching for animals to shoot with my cam, and boy was there plenty.
I took this one when it was already dark, just your ordinary frog

A bird at the ceiling, they were nesting in the gutter
Its a lizard, when my wifes officemate saw this one they said that the pointy thing underneath the lizards mouth can heal something ( i forgot what it is hehehehe)
I think this one is a humming bird, i had to shoot at it at a long range so it wont fly a way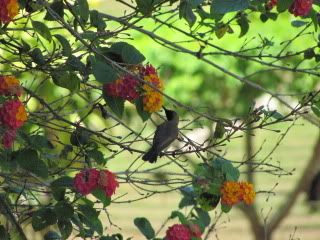 Now this one is a humming bird, its clearer than the first one since i have taken this at a near angle since the bird was busy checking out the flowers.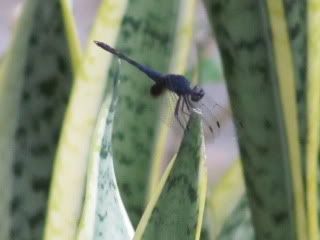 A blue dragonfly, a little blurry since i was far from it and i have a shacky hands that time hehehehe. I took this using the full zoom of the camera.
A lizard changing its skin, i can't really take a good look at its head.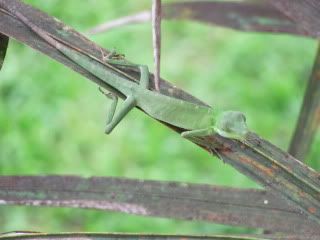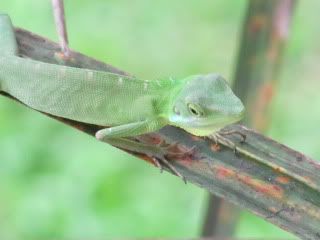 Another lizard, took this one using the full zoom of my cam, but my hands where as steady as a rock. The result is much clearer compared to the one i took with the dragonfly.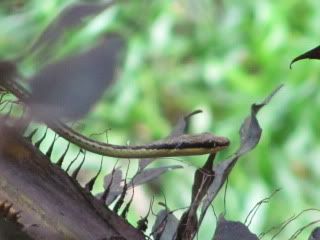 this snake was also in the tree, where I was taking photo of the lizard above. And i was surprise and frightened of course, i didnt notice the snake while i was busy taking photo's of the lizard, i just notice it when it began to move, and because of that snake I have to stop my Animal Photo Hunting hehehehhe, im not gonna wait for some animals that are way to scary than that snake.