Hmmm its been years since i went here in Paradise, the last one was when my wife had her birthday celebrated here. A lot of things had improve since then, aside from their nice cottages the place is well managed. Here are some of the photos of the place.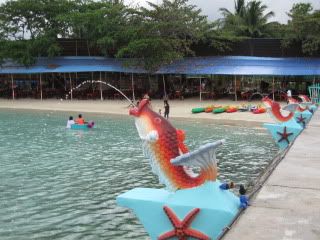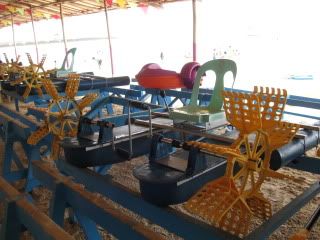 Cool Rides
Rides cost are
Paddle Board 70 pesos / 30 minutes
Kayak(single) 70 pesos / 30 minutes
Kayak(double) 110 pesos / 30 minutes
Aquabike(single) 80 pesos / 30 minutes
Pedal Boat 110 pesos / 30 minutes
Hey how about playing the Bohemian Rhapsody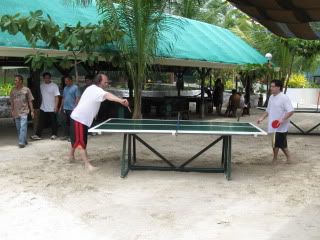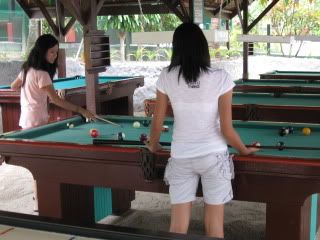 whoaa billiard, my favorite sports when i was on college.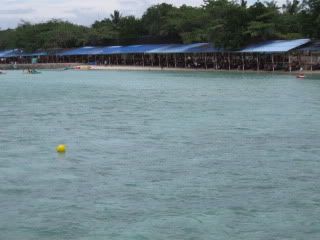 more info about the place:
Entrance fee:
Day tour - P100
Overnight -P250
Room Rates:
Premier room - P3,000 - with tv, aircon, hot & cold bath
Deluxe room - P2,700 - with tv, aircon, toilet & bath
Standard room -P2,100 - with ceiling fan, toilet & bath
Family room - P600/pax - 4 rooms, aircon, toilet and bath
capacity - 20 minimum, 4o maximum
Check in time-4:00 pm
Check out time - 12:00pm
Rates are inclusive of tax and service charge
All major credit cards are accepted
Amenities and Modern Conveniences:
Kainan (Restaurant) - serving a wide variety of delectable seafoods
Marine and inland activities - pin-pong, billiard, volleyball, mini zoo, futbolin, aviary, kayak, aquacycle, jet-ski, fish feeding, samal inlandd tour, diving.
For inquiries:
tel # - 300-2343 / 233-0251 / 0920-9546-780
e-mail - paraqdiseislanddavao@gmail.com
website: www.paradiseislanddavao.com