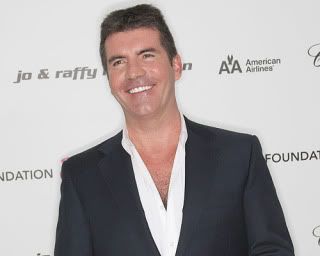 First it was Paula now Simon? What would American Idol be without Simon's witty, nastiest, sharp remarks. Maybe it would be something like what Simon would say to a contestant "Boring". Simon would leave American Idol after this season. With Simon's decision leaving, it would be a big threat to the country's top rated TV program. This season as we all know, Paula Abdul has been replaced by Ellen DeGeneres.
But Cowell, with his caustic commentary, has long been seen as the big star of Idol.
Simon said that The X Factor, a talent show he created and which is popular in Britain, will join Fox's schedule next year. Cowell will be a judge on the X Factor and its executive producer. He said it would be difficult for him to do both shows. While he makes a reported $36 million a year to be on American Idol, he own The X Factor and could make much more if the show takes off.
"I was offered a lot of money to stay on," Cowell said. "But that wasn't the reason behind it. I wanted to do something different. I wanted a new challenge."